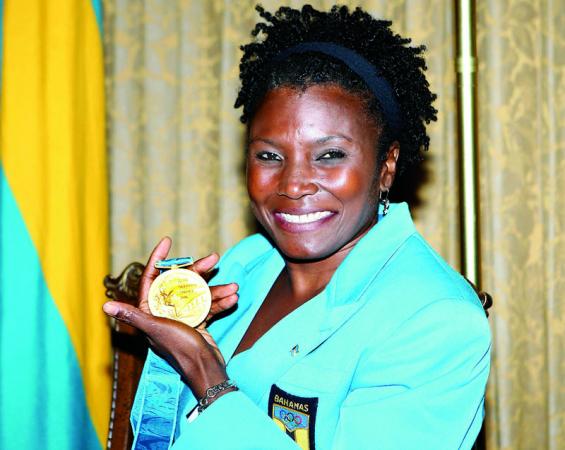 Our Patron: Pauline Davis-Thompson
Since the event's inception in 2014, Bahamian Olympian Pauline Davis has served as our patron.
With a decorated athletic career dating back to the early 1980s, Pauline is best known for her gold winning performances at the Sydney Olympics in 2000 for the 4X100 Relay, making her one of the country's celebrated "Golden Girls". She also won the gold in Sidney for the 200M. Prior to that, in 1996, she also won the silver medal in the 1996 Olympic Games in Atlanta. Pauline has competed in five Olympic Games. In total, she has competed in five Olympic Games.
Pauline's success has long transcended the track. She was selected to the IAAF Council in 2007, becoming the first woman of colour to receive such an honour.  In 2019, the Bahamian "Golden Girl" was awarded the rare title of Honorary Lifetime Member of World Athletics.
In 2022, in collaboration with T.R. Todd, Pauline published a memoir with US publisher Rowman & Littlefield. "Running Sideways: The Olympic Champion Who Made Track and Field History" is a book about determination, faith, focus and an incredible will to succeed.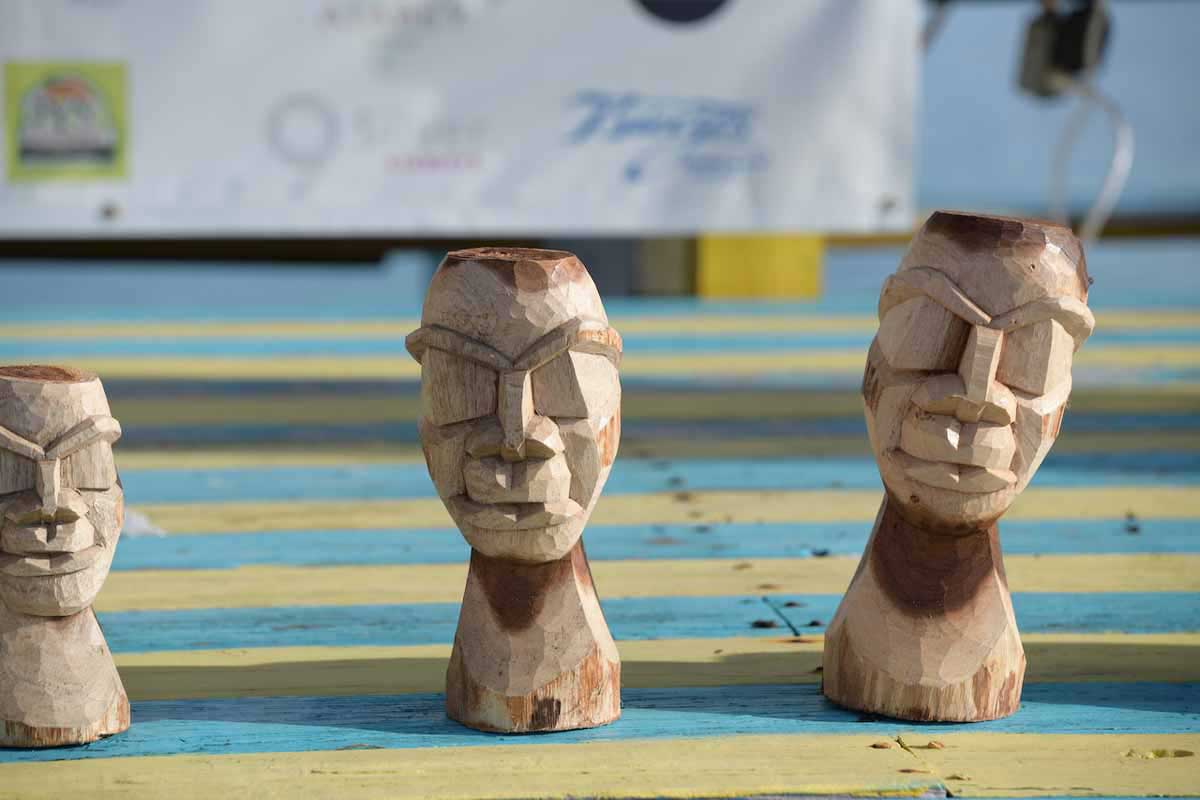 Welcome Pompey Runners!
Please note final registration and swag bag pick-up begins this Thursday and Friday, from 9am to 5pm.
Pick-up locations include : BAF Financial in George Town & poolside at Grand Isle Resort & Residences.
Please check social media for further updates and information!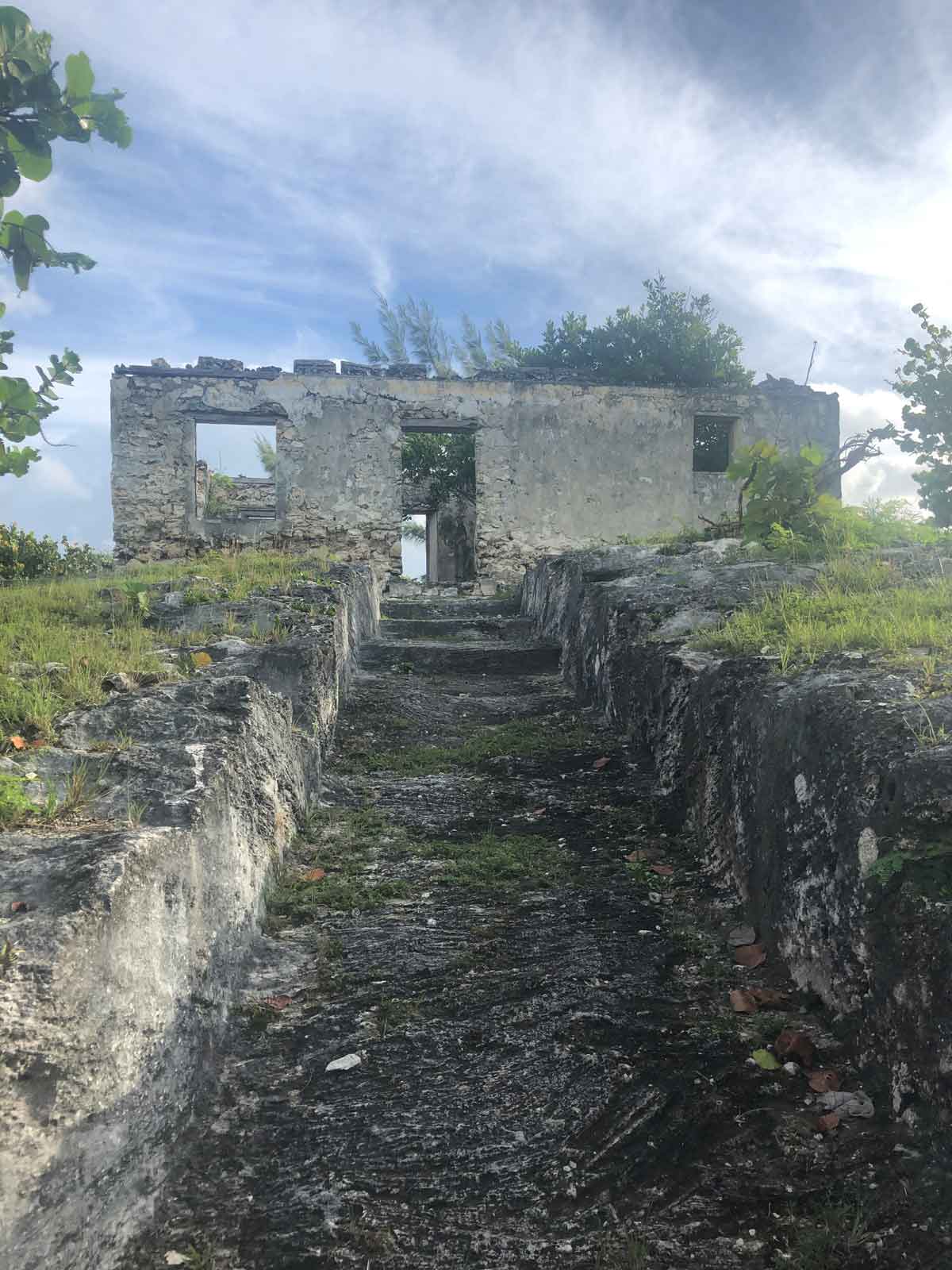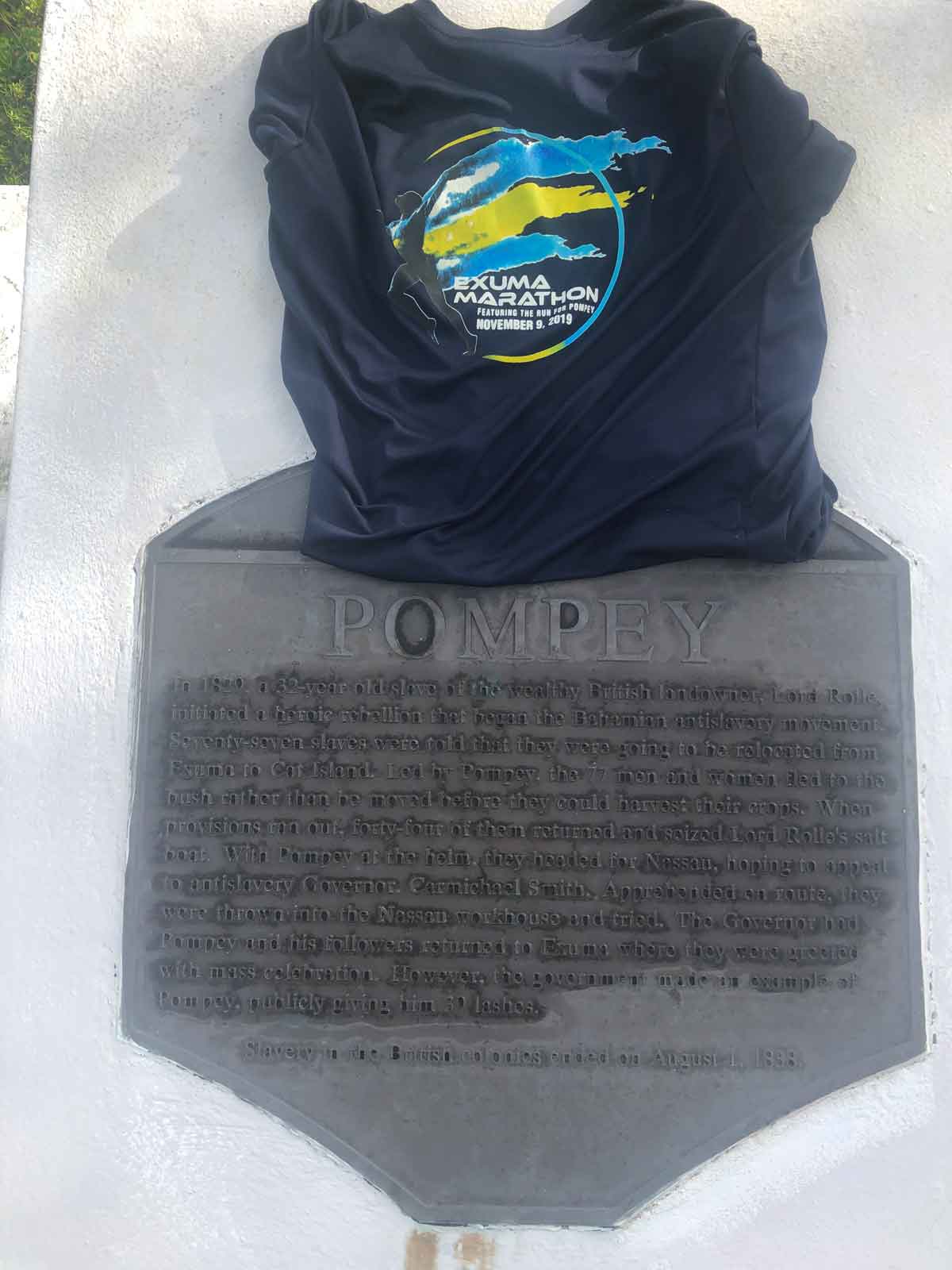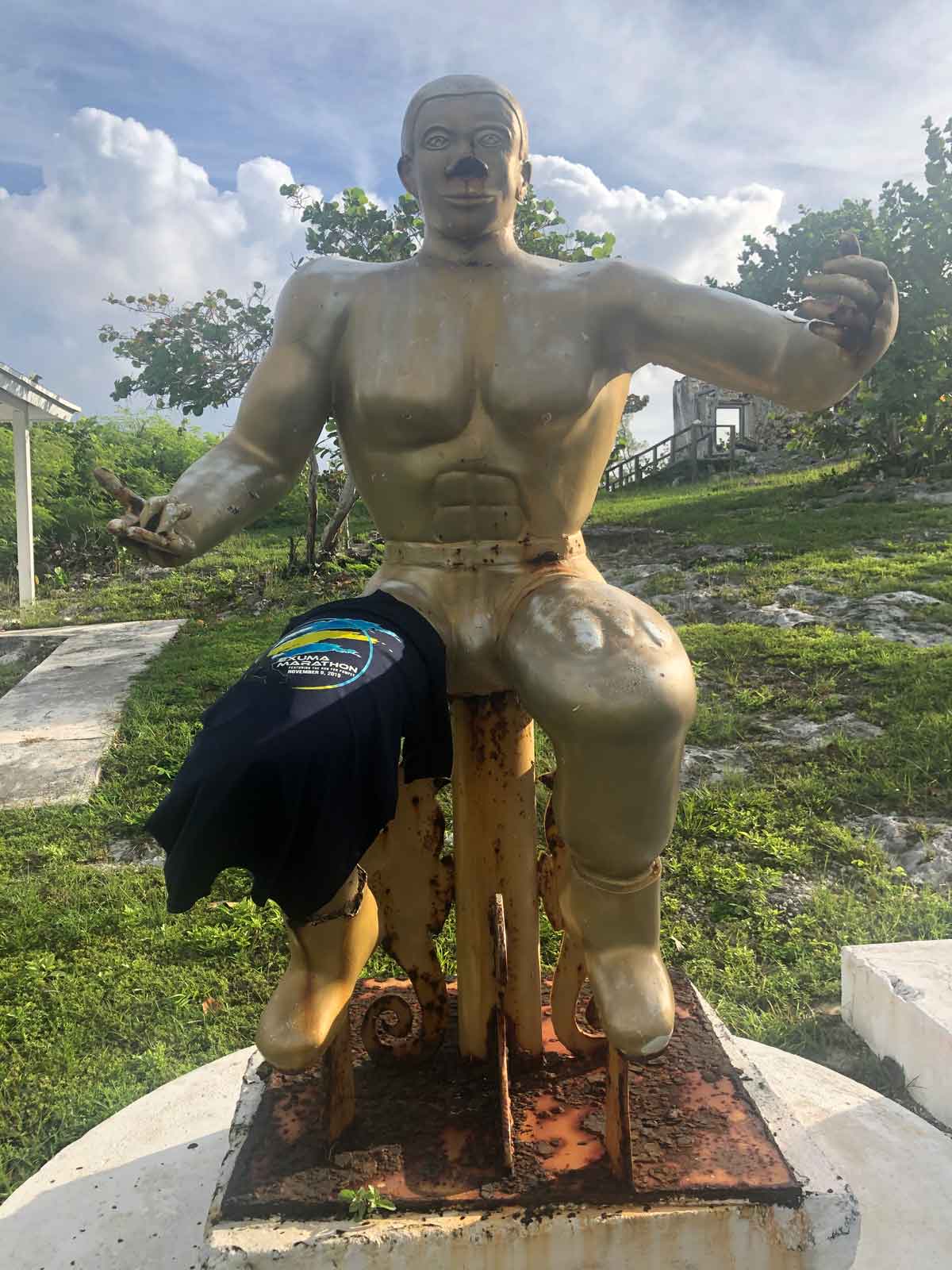 Friday, November 11th: Pasta Party at Grand Isle Resort!
Beginning at 6pm, head over to 23 North, Grand Isle's new beach club, for a series of interactive pasta stations, all freshly prepared as you wait. Also enjoy a high carb energy dessert served in mason jars, made with ripe bananas, dried dates, carob powder, coconut flour and vanilla.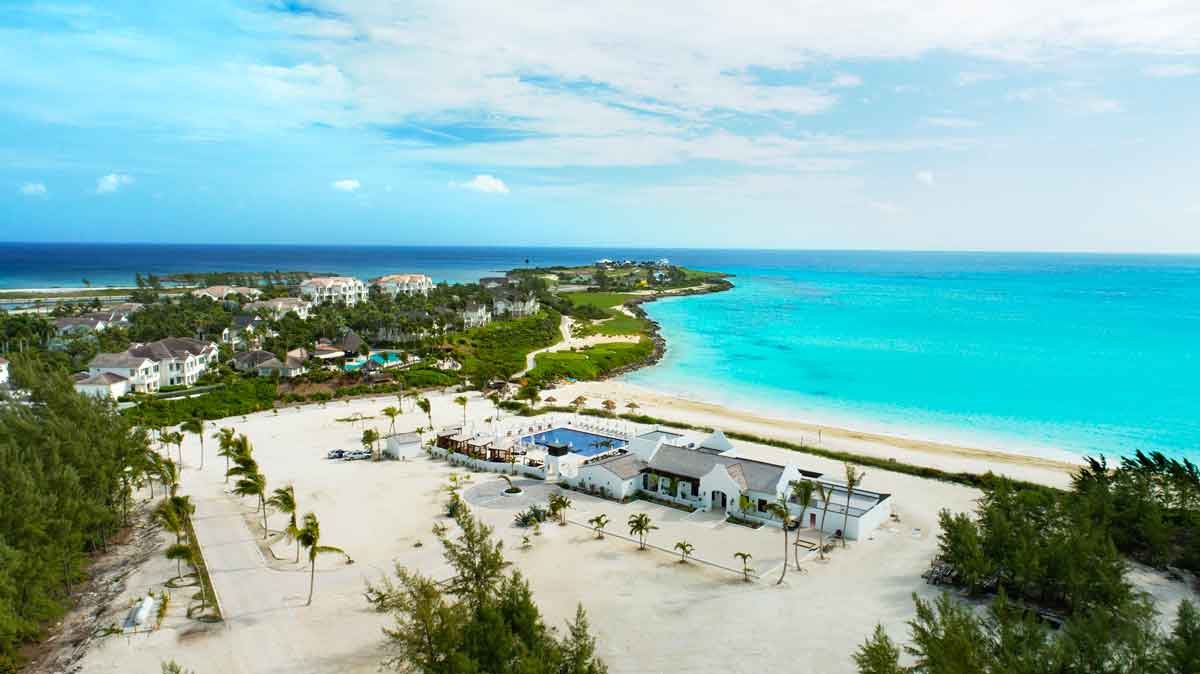 Saturday, November 12th: Race Day!
Runners will depart from the starting line at Regatta Park in downtown George Town.
Please note that The Exuma Half Marathon will depart at 6am.
All other races depart at 7am.
Participants have the option of several different race routes, taking you through the amazingly beautiful island of Great Exuma.
The award ceremony at Regatta Park will take place at 11am.
"George Town Dash" – 2K  (for kids or anyone who just wants a short run!)
"Run for Pompey" – 5K (perfect for casual and competitive runners alike!)
10K (looking for a bit more of a challenge? This race is for you!)
21.5km Half Marathon (our biggest challenge! Must be 16 and over)
Run for Pompey is professionally timed.
We will have two nurses and an ambulance on site, ready to provide medical care if necessary.Throughout the route there will be water stations for our runners.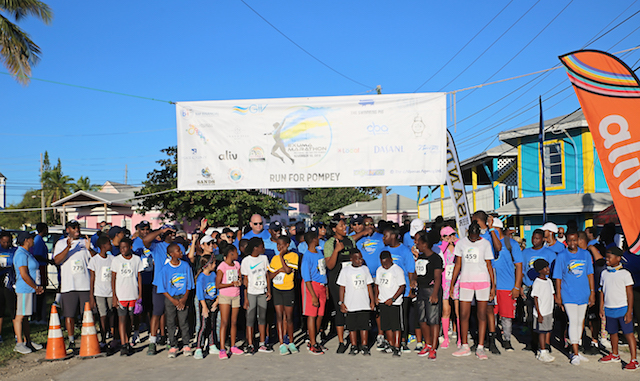 All participants in this Charity Run will be awarded medals.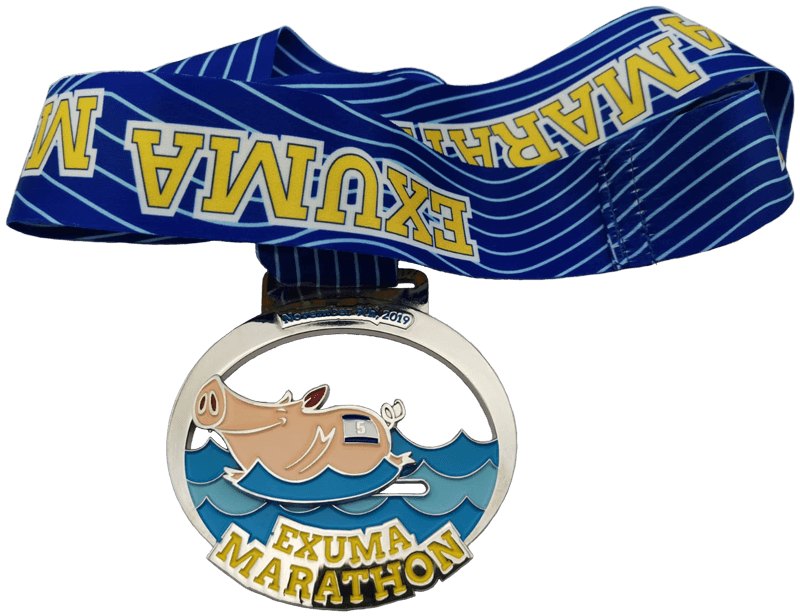 *Participants's Medals from 2019
The award ceremony at Regatta Park will take place at 11am.
TROPHIES will be awarded to:
Male and female winner for the 2K (kids, all ages)
Male and female winner for the 5K (all ages)
Male and female winner for the 10K, plus junior winners for those 18 and younger
Male and female winner for the half marathon, plus the coveted BELT for the winner with the BEST TIME!
**Special awards for second and third in each category!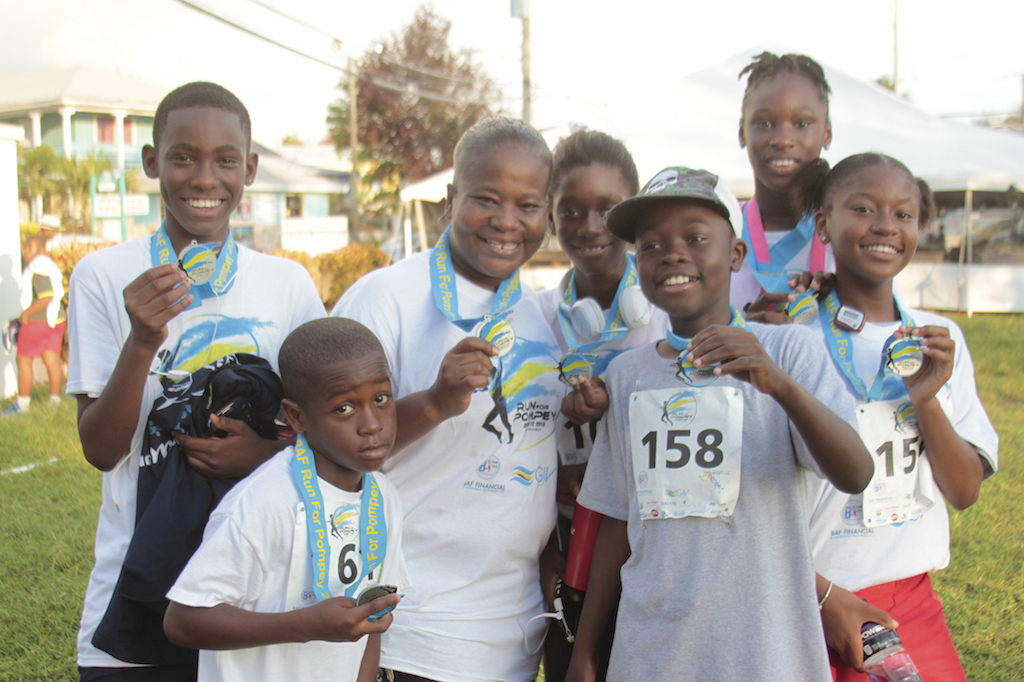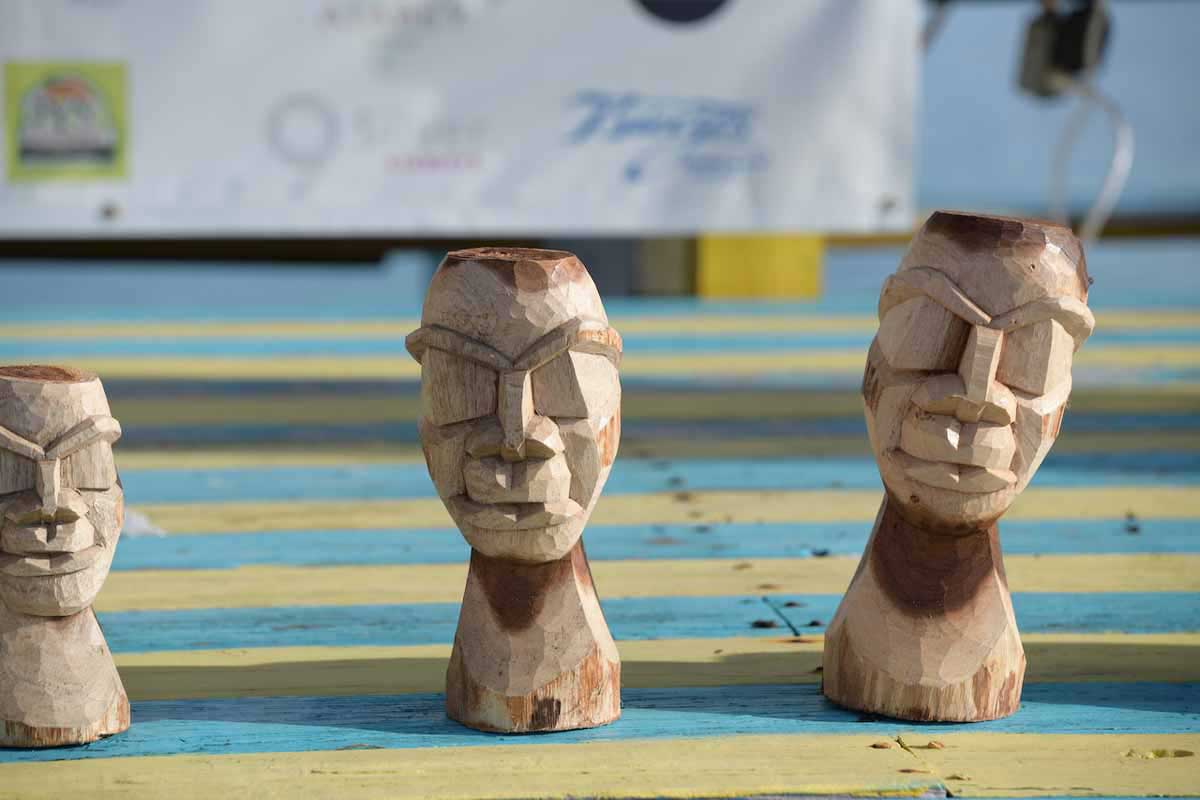 Sunday, November 13th: Swimming Pigs and Chat'n'Chill!
After a beautiful day out on the water, take the water taxi from downtown George Town to the famous Chat N Chill for a BBQ, beverages and plenty of chilling!
Looking to more adventure? Take a tour up Exuma's 365 island chain and visit the sandbars, caves, giant iguanas, celebrity islands, and of course the world famous swimming pigs. Contact SUN-FUN Tours at +1-242-225-9818 for more information.
 *Don't forget to take your #SwimmingPigSelfie to be featured on 'When Pigs Swim™'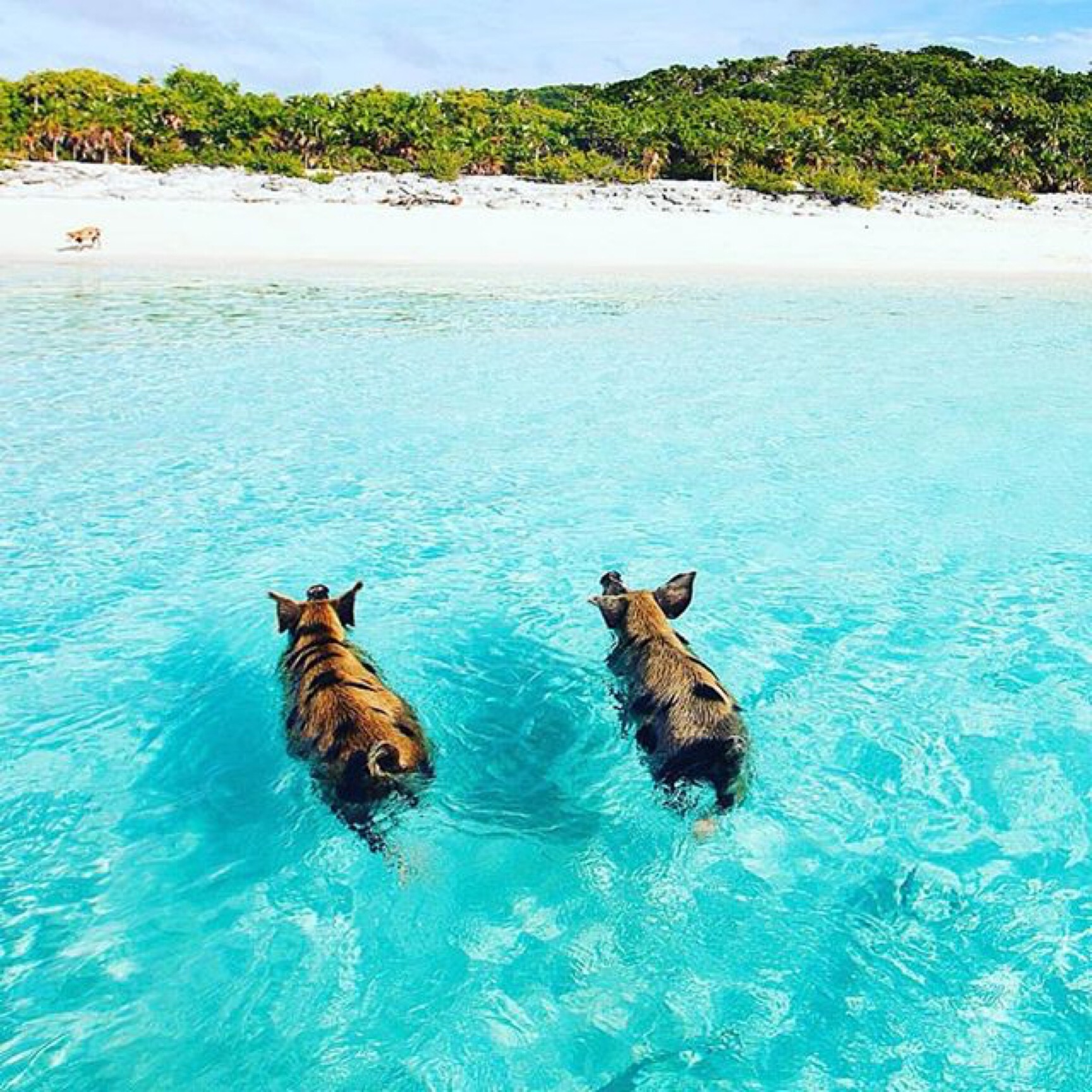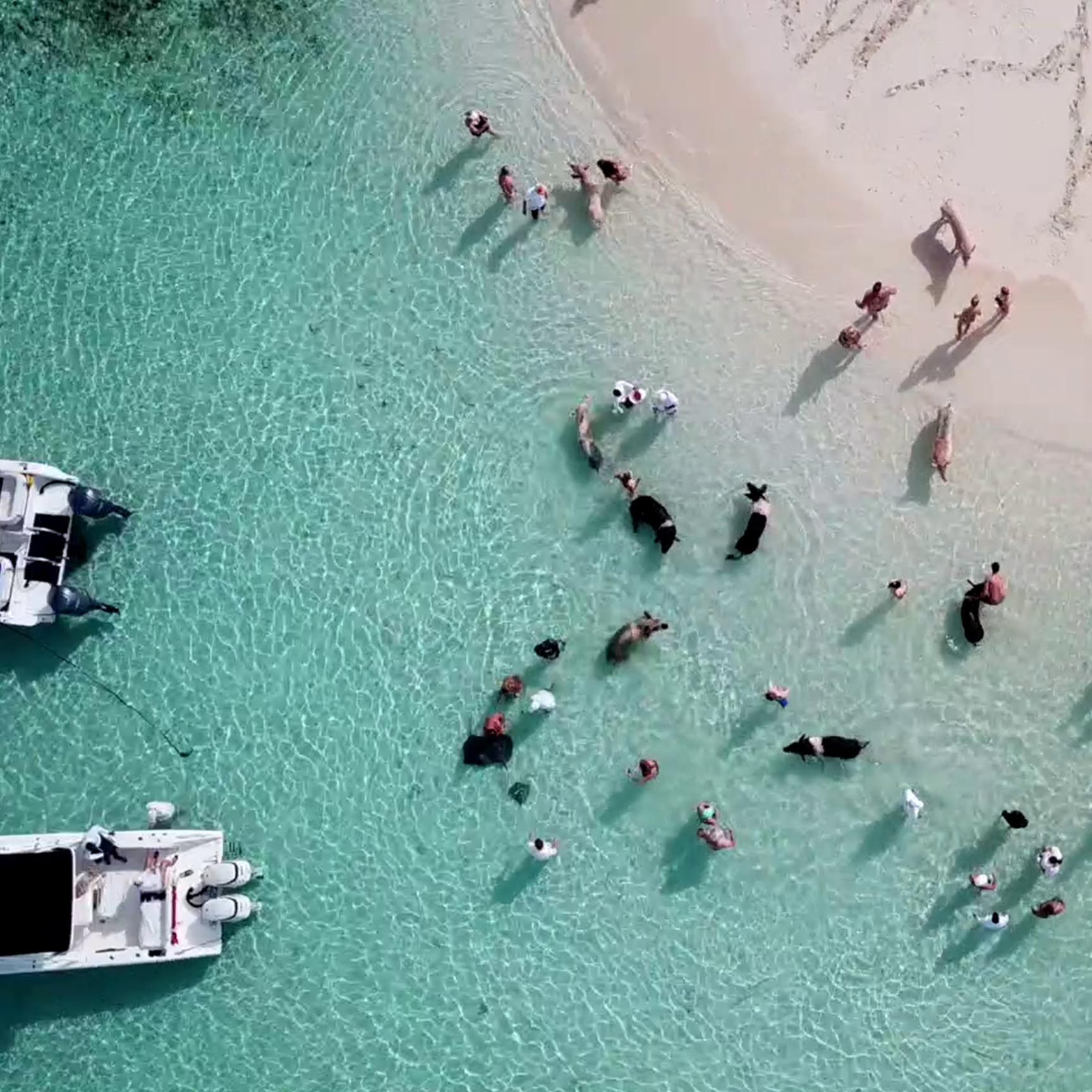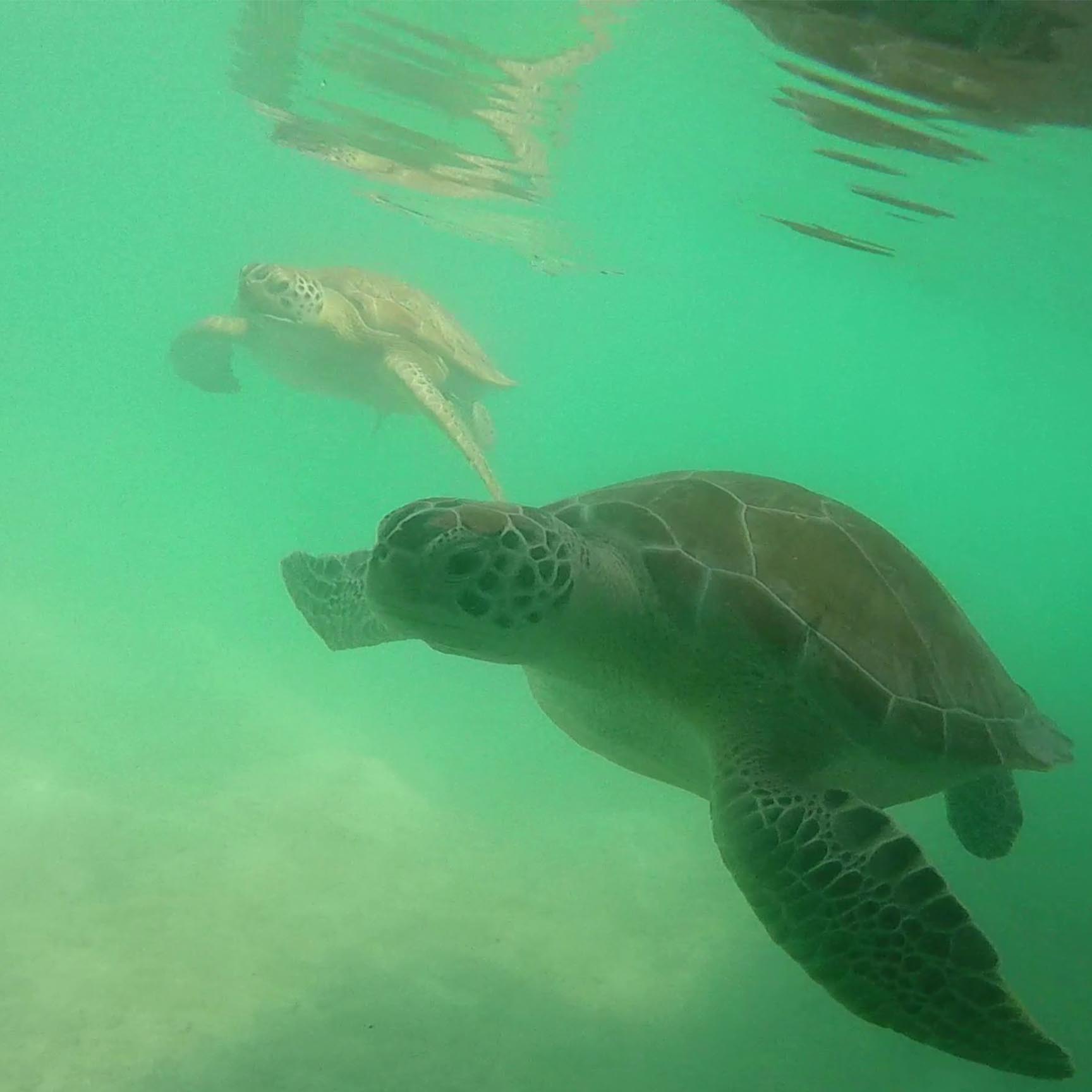 Grand Isle Resort & Residences:
Book Now through November 12
Stay November 9 – 15
15% off BAR for all Villa types
Free registration for your race of choice (to redeem, email us your villa booking confirmation)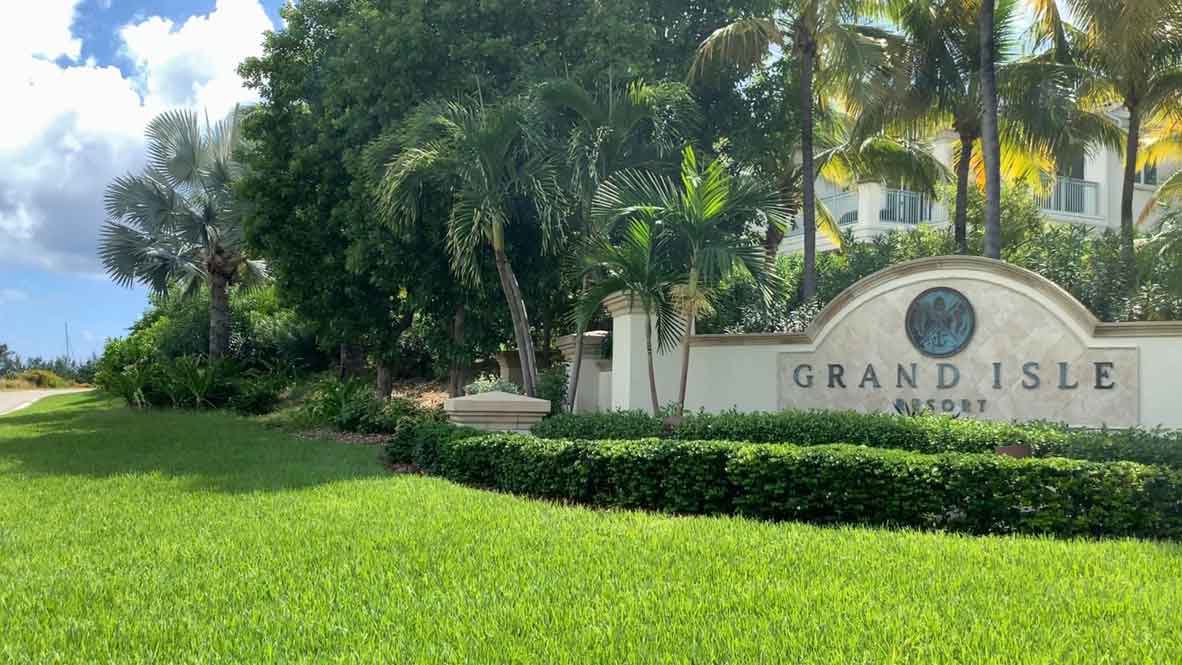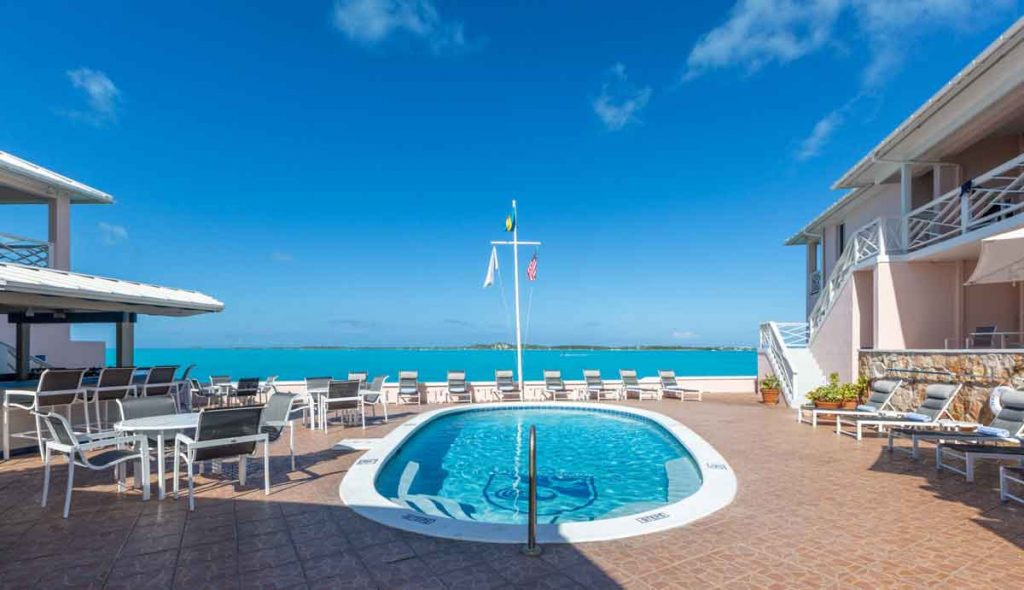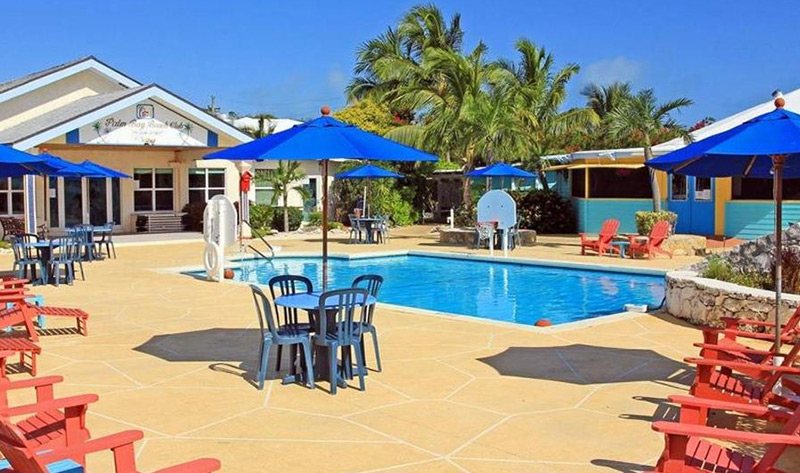 Here are your Race Routes: